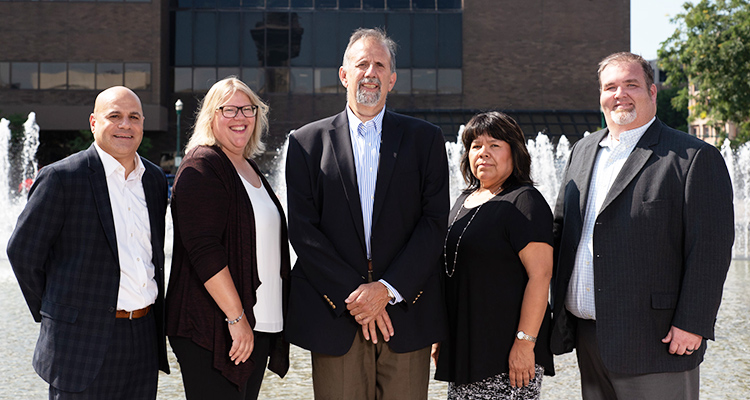 DHH Insurance Agency in Rochester, NY has provided insurance programs since 1999 to the Deaf and Hard of Hearing population. The agency is primarily owned and operated by Gary Meyer, a deaf businessman who had been in the insurance industry for 16 years prior to starting the agency.
Our History
In 2005, DHH became a division of CH Insurance Brokerage Services in Syracuse, NY. CH Insurance provides Property & Casualty Insurance as well as Employee Benefits products to clients throughout the United States. As an independently owned agency, CH Insurance provides value and diverse risk management services through offices in Syracuse, Rochester and Rome. DHH/CH Insurance employs twenty-two (22) dedicated associates who offer expertise and knowledge of the insurance industry, and provide service and dedication to each and every client.
Combined, our industry knowledge of markets, coverage, product developments, regulations and programs exceeds that of our competitors. Our strong carrier relationship allows us to offer a multitude of competitive sizes. We strive to negotiate the broadest desired level of coverage at the best available premium in the marketplace. Our team is dedicated to work with businesses of any size whether they be large or small and providing a level of service that meets the needs of the business.
The expansion with CH Insurance, has allowed DHH Insurance to provide multiple services to the Deaf, Hard of Hearing and Interpreting Market. Together, the companies provide insurance services in all 50 states and District of Columbia. We also provide all insurance needs for;Schools for the Deaf, Interpreting Agencies, Video Relay Companies, Nursing and Retirement Homes, National, Regional, State and local Non Profit Agencies and Deaf Business Owners.
DHH Insurance has partnered with the Registry of Interpreters for the Deaf (RID) and Association of Language Companies (ALC) to provide discounted insurance programs for individual interpreters and translators. The competitive package programs offered for agencies allows DHH Insurance the ability to be the national leader in providing risk management insurance for Individuals as well as agencies.
CH and DHH Insurance have always and continue to shown their support of the deaf and hard of hearing community by attending the RID, NAD and ALC conferences and other regional and local conferences as well.